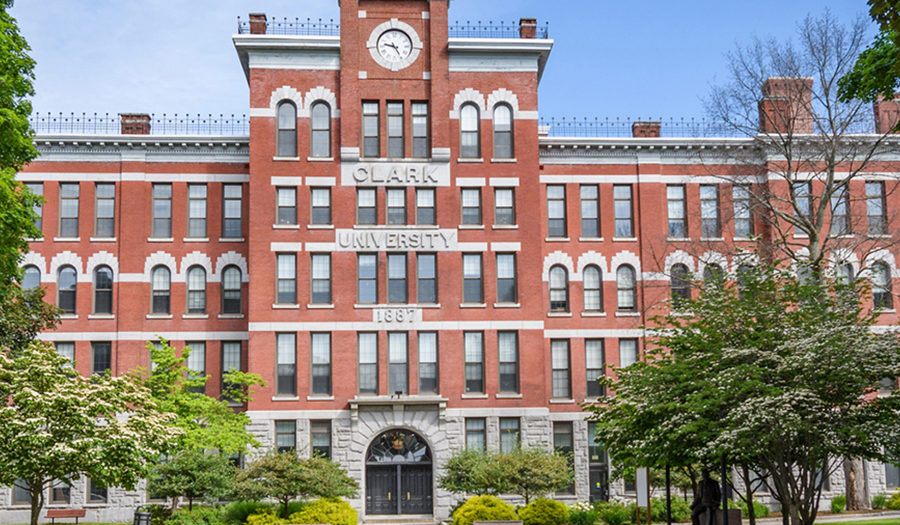 Clark University offers Presidential Scholarships to support international undergraduate students through its prestigious Liberal Education and Effective Practice (LEEP) program. This initiative combines a comprehensive liberal arts education with practical engagement in the real world and the workplace, providing a unique educational experience for undergraduate students.
Application Deadline
February 1, 2024
About Clark University
Located in Worcester, Massachusetts, Clark University is a private research institution with a rich history dating back to its founding in 1887. It was one of the pioneering modern research universities in the United States and has evolved over the years to offer a diverse range of majors, minors, and concentrations across various disciplines, including humanities, social sciences, natural sciences, and engineering. Clark University also allows students to design specialized majors and participate in pre-professional programs.
Scholarship Details
University Name: Clark University
Scholarship Value: $25,000 to $45,000 per year
Number of Awards: Not specified
Study Level: Undergraduate
Nationality: International Students
Location: USA
Scholarship Eligibility
Ideal candidates for the Presidential LEEP Scholarship should possess a strong high school record that positions them at the top of Clark University's applicant pool. Additionally, they should demonstrate a strong commitment to:
Pursuing a challenging academic curriculum.
Collaborating with peers and professors.
Aspiring to ambitious career and life goals.
Becoming part of a scholarly community dedicated to global change.
Tackling complex challenges on both domestic and international fronts.
Scholarship Application Guidelines
To apply for the Presidential Scholarship, indicate your interest when completing the Common Application (available after August 1). Afterward, you will receive detailed instructions, including the topics for two short essays, on how to submit your scholarship application. The final deadline for essay submissions is February 1, applicable to Early Action, Early Decision, and Regular Decision candidates.
Applicants will be notified in March if they are selected for an interview. The Admissions Committee selects finalists based on their applications for admission and additional criteria established by the committee. In the previous year, the committee reviewed over 450 scholarship applications from both the U.S. and worldwide, ultimately inviting 15 finalists for interviews. Among these, five students were awarded the scholarship and joined the incoming class. Typically, one or two international students receive this prestigious award each year.
Scholarship Benefits
Successful recipients of the Presidential LEEP Scholarship will gain access to valuable resources and opportunities for in-depth exploration of their interests. They will have the chance to take control of their education, connect with leading figures in their chosen fields, and develop skills that will drive future innovations.
The scholarship covers tuition, room, and board for four years, with annual renewal contingent upon the recipient's maintenance of a strong academic record at Clark throughout their undergraduate education.